Pima County Community College
Spring 2016 Semester
APD Acrylic & Oil Painting is a self-paced, multi-level course from beginner through advanced.
As the instructor, it is my goal to help you develop ideas, techniques and a critical eye to improve
your art regardless of where you are on your artistic journey. Learn from each other, take risks
and enjoy the process. Warning: this course may change the way you perceive the world around
you. The relationships of colors, lines and shapes cannot be "un-seen" once you have learned to
accurately observe them
Saturdays
1:10 pm to 4:50 pm
Powered by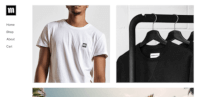 Create your own unique website with customizable templates.